Crowns
A crown is a dental restoration that completely covers the outside of a severely decayed tooth. Dental crowns can be completed in two visits. During the first visit, the tooth is prepped (shaved down) and an impression is taken. A temporary crown is placed while the permanent crown is being made. During the second visit, the permanent crown is carefully fitted and then cemented into place for a permanent restoration.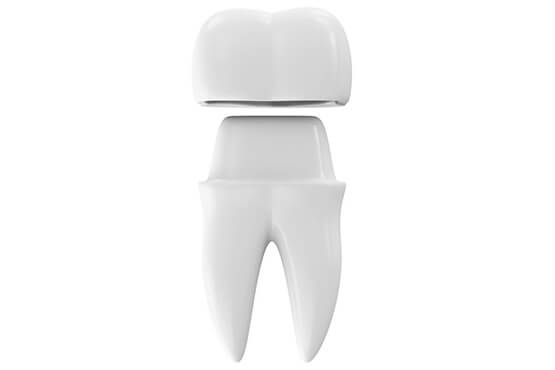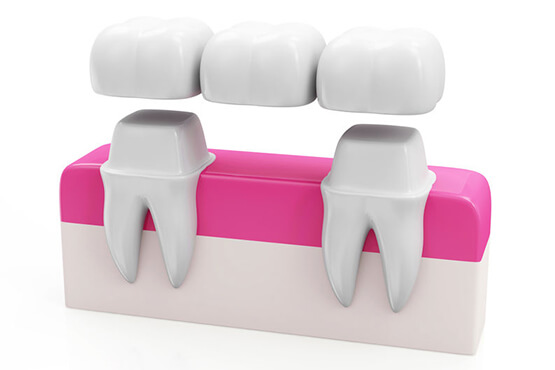 Bridges
A bridge replaces missing teeth without the use of a denture or dental implant. A false tooth is held in place by being attached to a neighboring tooth. In order to fabricate a bridge, crowns are made for the teeth on either side of the space and a false tooth is placed in between the crowns, which act as supports.
Implant Restorations
Dental implants are the replacement of tooth roots in the mouth. Implants provide a strong foundation for fixed or removable replacement teeth. Dental implants, which are placed in the jawbone, are small anchors made of a biocompatible metal called titanium. The anchors begin to fuse with the bone over the course of a few months. After the fusing process, known as osseointegration, abutment posts are inserted into the anchors to allow for the permanent attachment of the replacement teeth.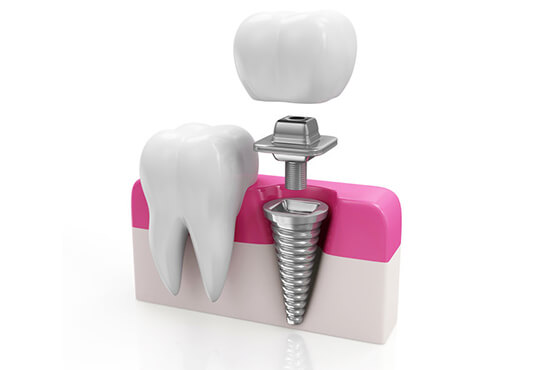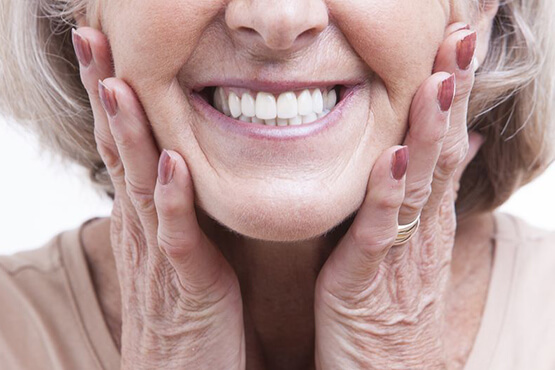 Dentures
A denture is a removable replacement for missing teeth.
Complete (Full) Dentures are made after all the teeth in the upper and/or lower jaw have been removed and the gum tissue has healed. The denture includes an acrylic base that is custom made in the dental laboratory and are made to look like natural gums, which sits over the gums or can be anchored to dental implants.
Removable Partial Dentures are made only when a few teeth need to be replaced. The removable partial denture either attaches to crowns on either side of the denture or to a metal framework that is attached to the teeth on both sides of the partial denture. Partial dentures can be removable or they can be anchored in place by attaching them to dental implants.
Inlays and Onlays (Fillings)
Inlays and Onlays are used to repair teeth damaged by cavities. Tooth-colored fillings are the most lifelike material used to fill cavities. Composite fillings can be done in one visit. Once the decay is removed from the tooth, it is filled with this composite material and left to harden immediately afterwards.